The Merriwood lesson program runs August through May. We host a fun summer camp during June and July.
Our hour long group lessons provide opportunities to build friendships while still receiving personalized instruction. Our large herd of horses allows us to match each rider with a horse that helps teach and improve skills.
Each lesson time offers classes for all skill levels. Call Mary Beth Travis at (972) 278-9810 or email Merriwoodranch@gmail.com to reserve a spot in one of our lessons!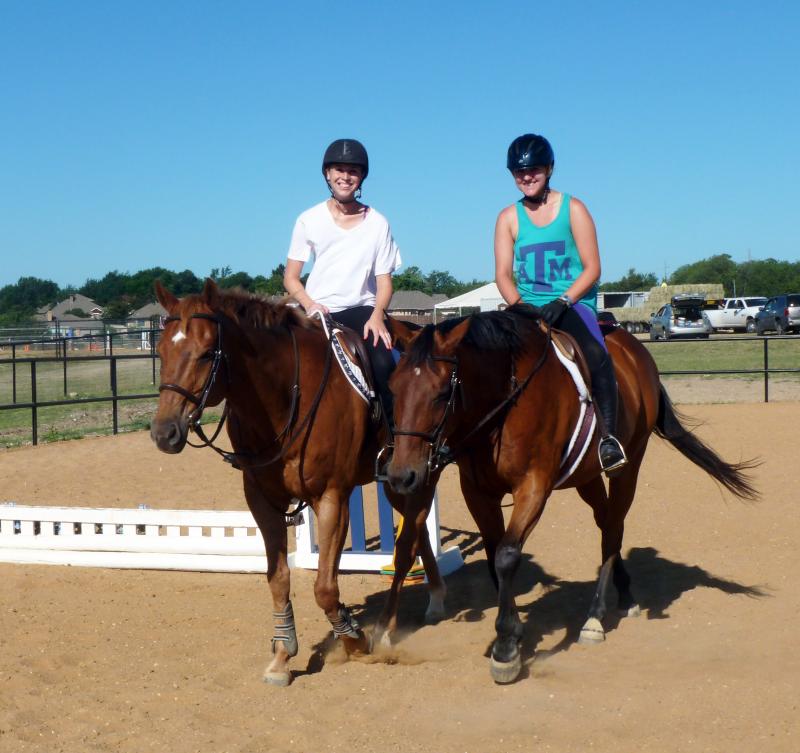 Lesson Days & Times:
Tuesday-Friday: 10 AM-12 PM and 4:30-5:30 PM
Saturday: 10 AM, 11 AM, 12:30 PM, 1:30 PM